The total annual aquaculture production contributes to 45% of the world aquatic product consumption. Maintaining production infrastructures and equipment in proper operational conditions, securing the production and ensuring compliance with hygiene and health standards represent critical challenges regarding food security and public health aspects.
Subsea Tech contributes to address these challenges by providing aquaculture farms of the main producer countries, among which Norway and Chile, with lightweight, user-friendly and affordable underwater inspection and surveillance systems for the daily operation/maintenance and cleaning tasks, as well as for the protection of production areas.
La portabilité des  Subsea Tech' mini-ROV ultra-portability allows easy transportation and deployment from one site to another, thus ensuring a quick return on investment for the shareholders.
Net, buoys and mooring inspection
To address operational and regulatory requirements faced by aquaculture farms, Subsea Tech's mini-ROV are easily and quickly deployed on any farm, with or without power supply, to carry out occasional or regular inspections of underwater infrastructures and equipment such as nets, buoys, filters, moorings, etc.
Full time monitoring can be implemented thanks to fixed station underwater video cameras providing real-time footages to the surface operators.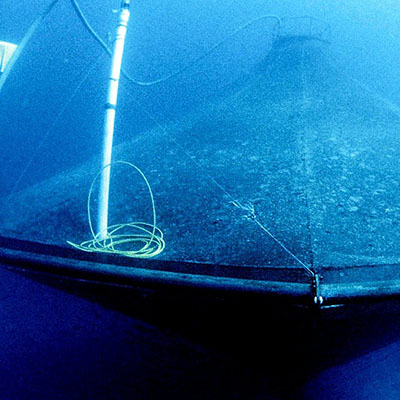 Missions
Visual inspection of nets and buoys for defects detection and locallization
Visula inspection of moorings to assess fouling thickness
Benefits
Cost and risk saving solution compared to diver interventions
Increasing inspection flexibility compared to diver team interventions
Dead fishes recovery
In order to comply with Chilean law that require daily recovery of dead fishes in aquaculture farms, Subsea Tech designed a high thrust mini-ROV able to tow a net in order to collect dead fishes laying on the pond bottom. This mini-ROV allows saving time and money and reducing operational risks compareed to traditional recovery process (divers).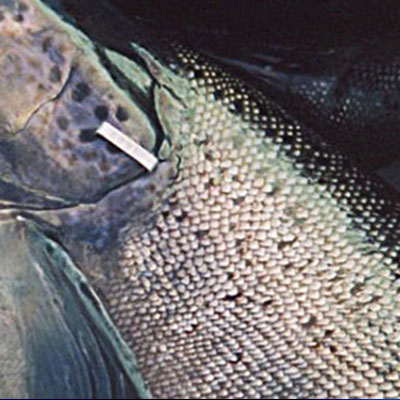 Missions
Collect dead fishes on the pond bottom
Benefits
Reducing costs and risks related to diver interventions
Saving time for recovery operations
increasing inspection flexibility compared to diver team interventions
Detection of dangerous species intrusion
In some parts of the world, aquaculture farms are often attacked by harmful species such as sharks or sea lions. Subsea Tech supports the farmer to prevent attacks against their production, by providing them with sonar or smart net systems for automatic underwater intrusion detection.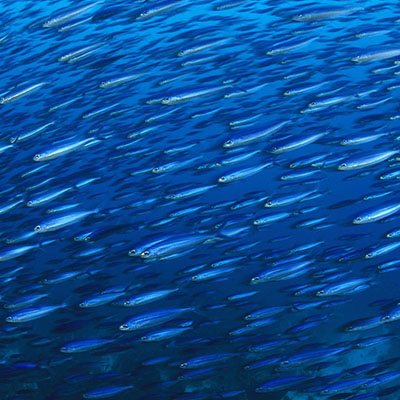 Missions
Detection adn localization of harmful species intrusion and alarm triggering
benefits
Full-time monitoring of access to production areas