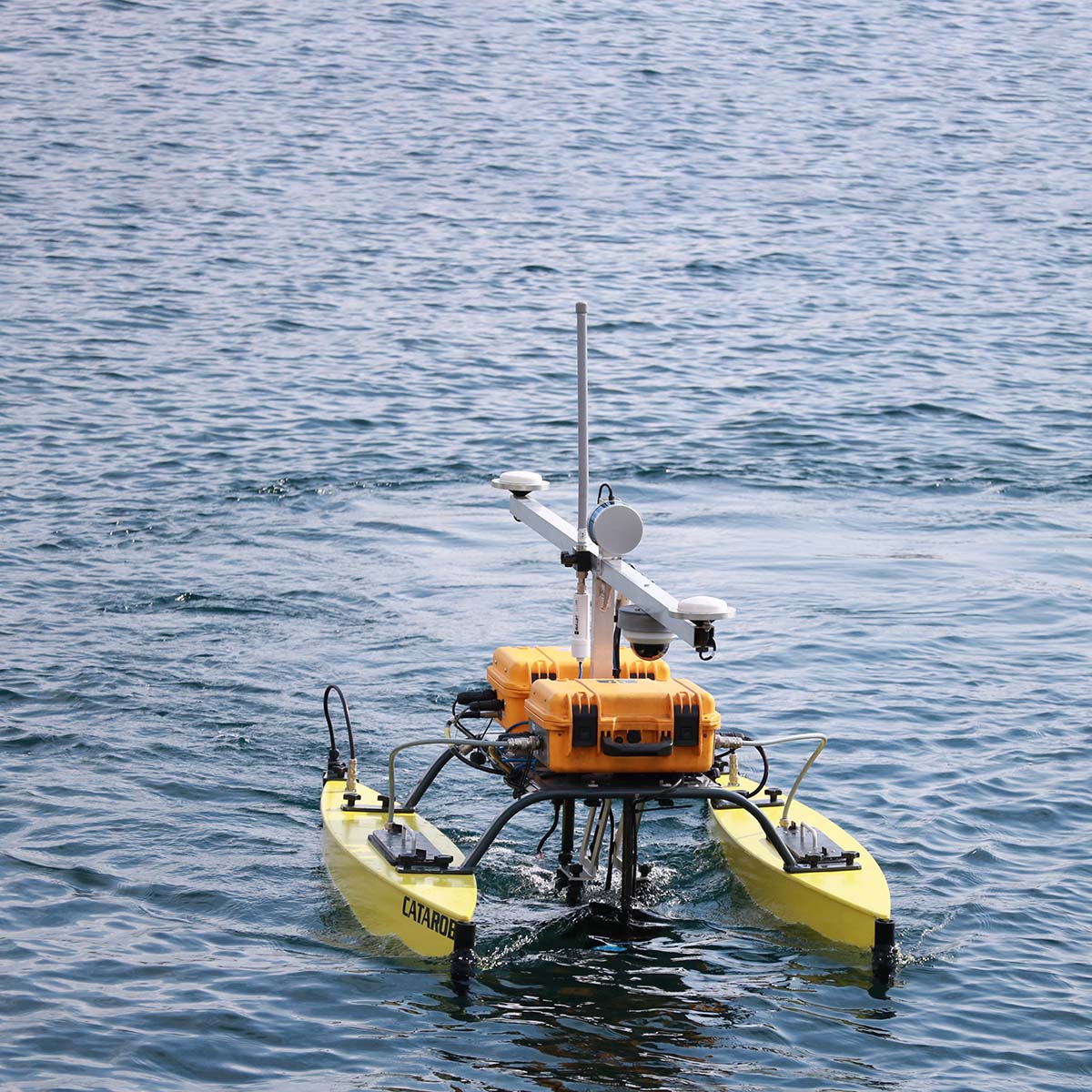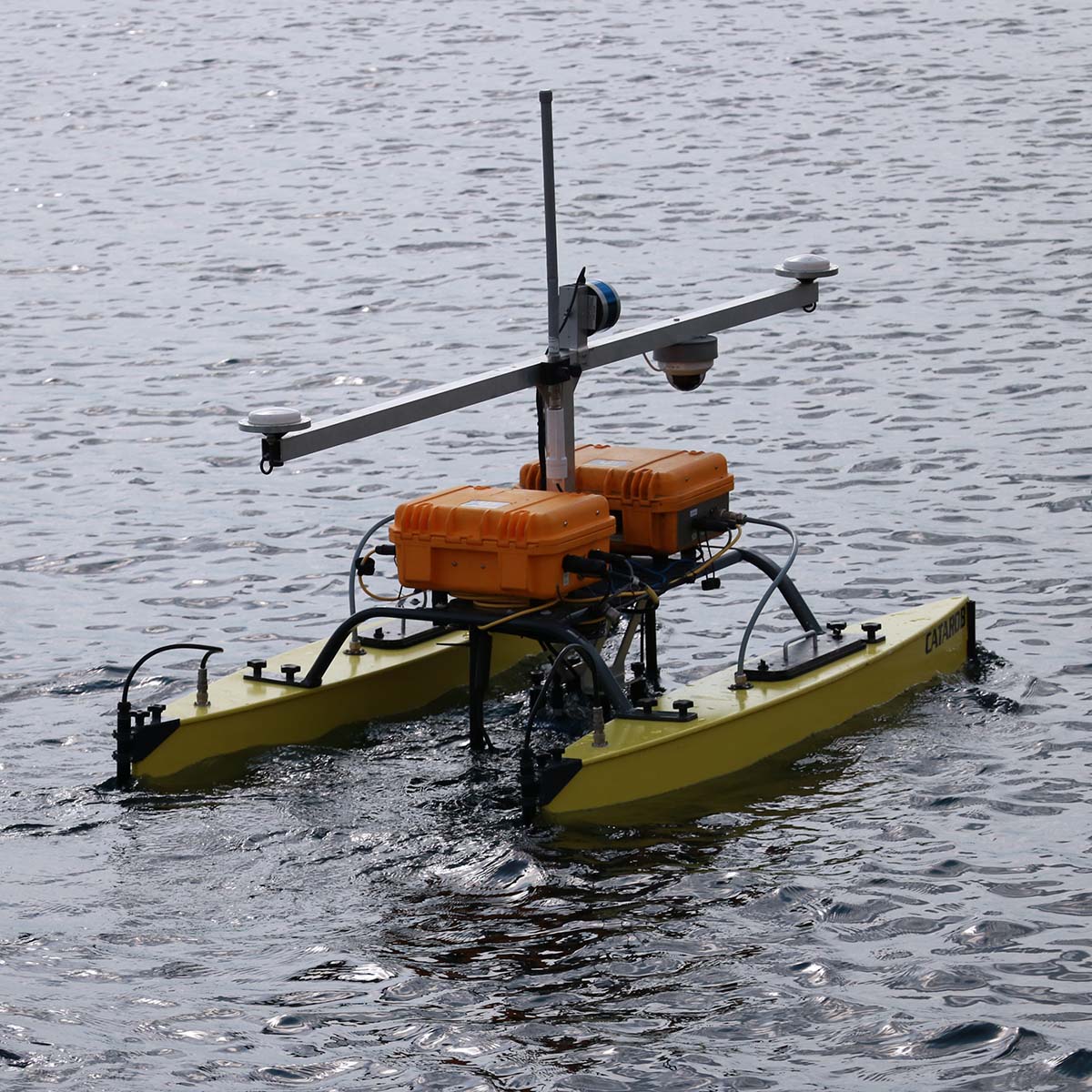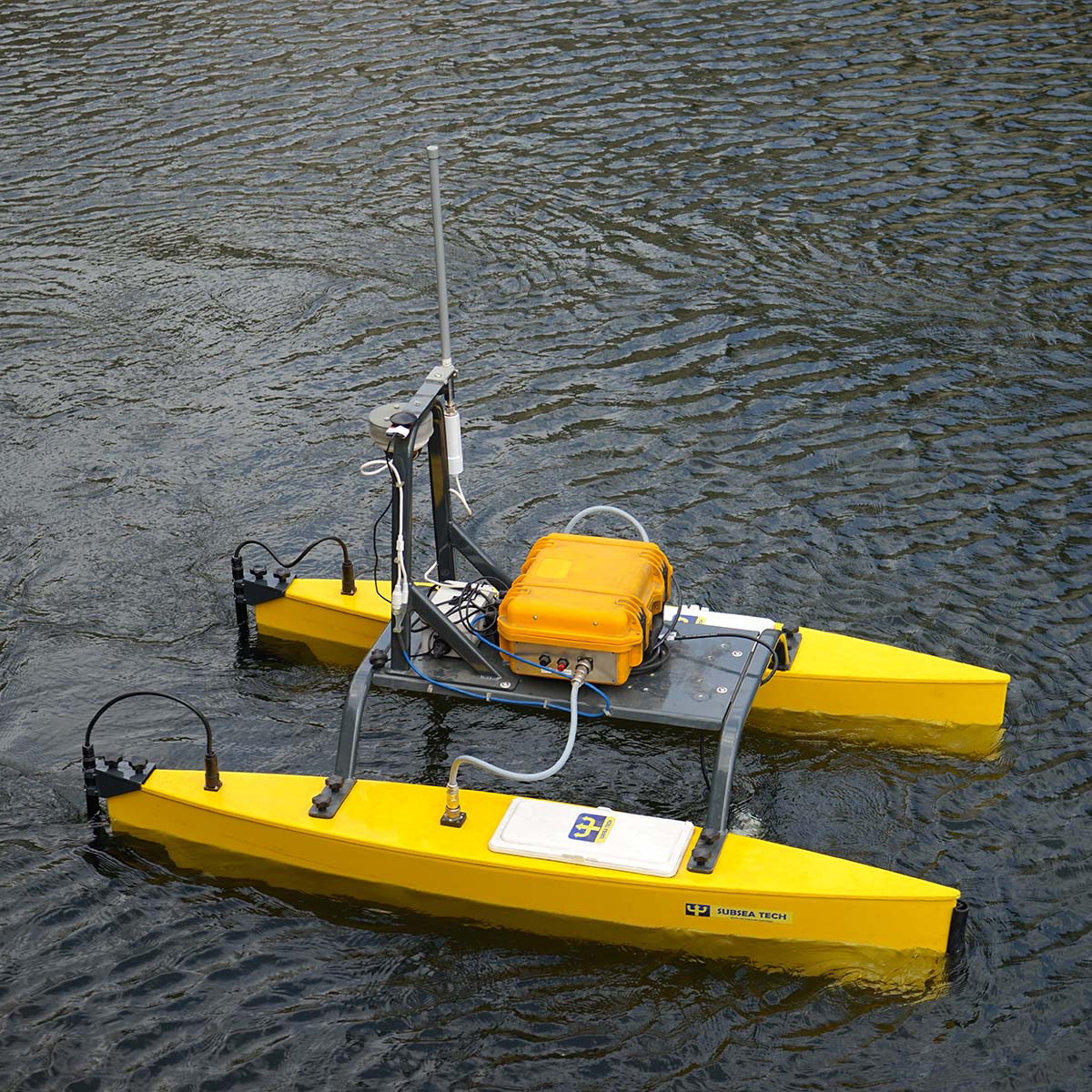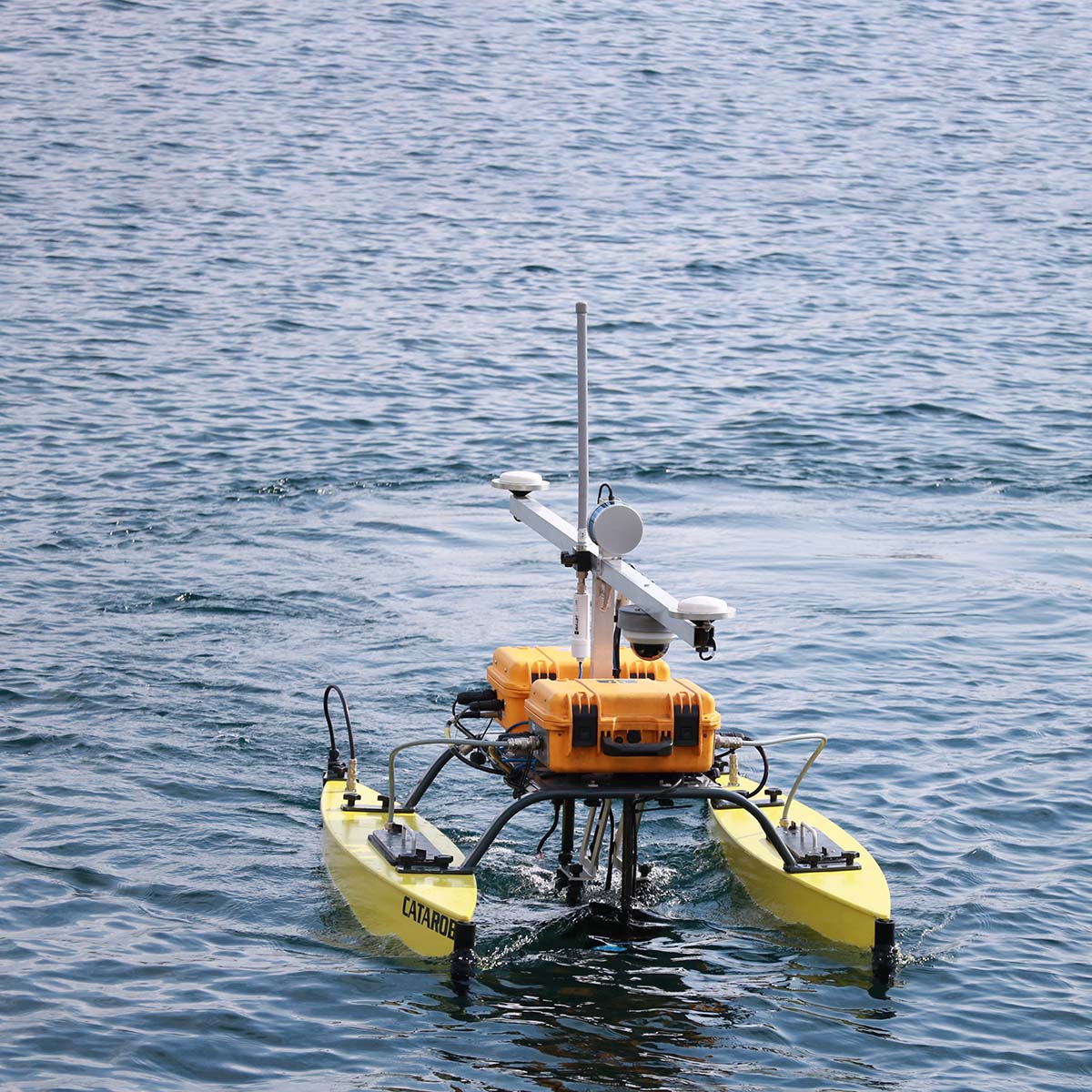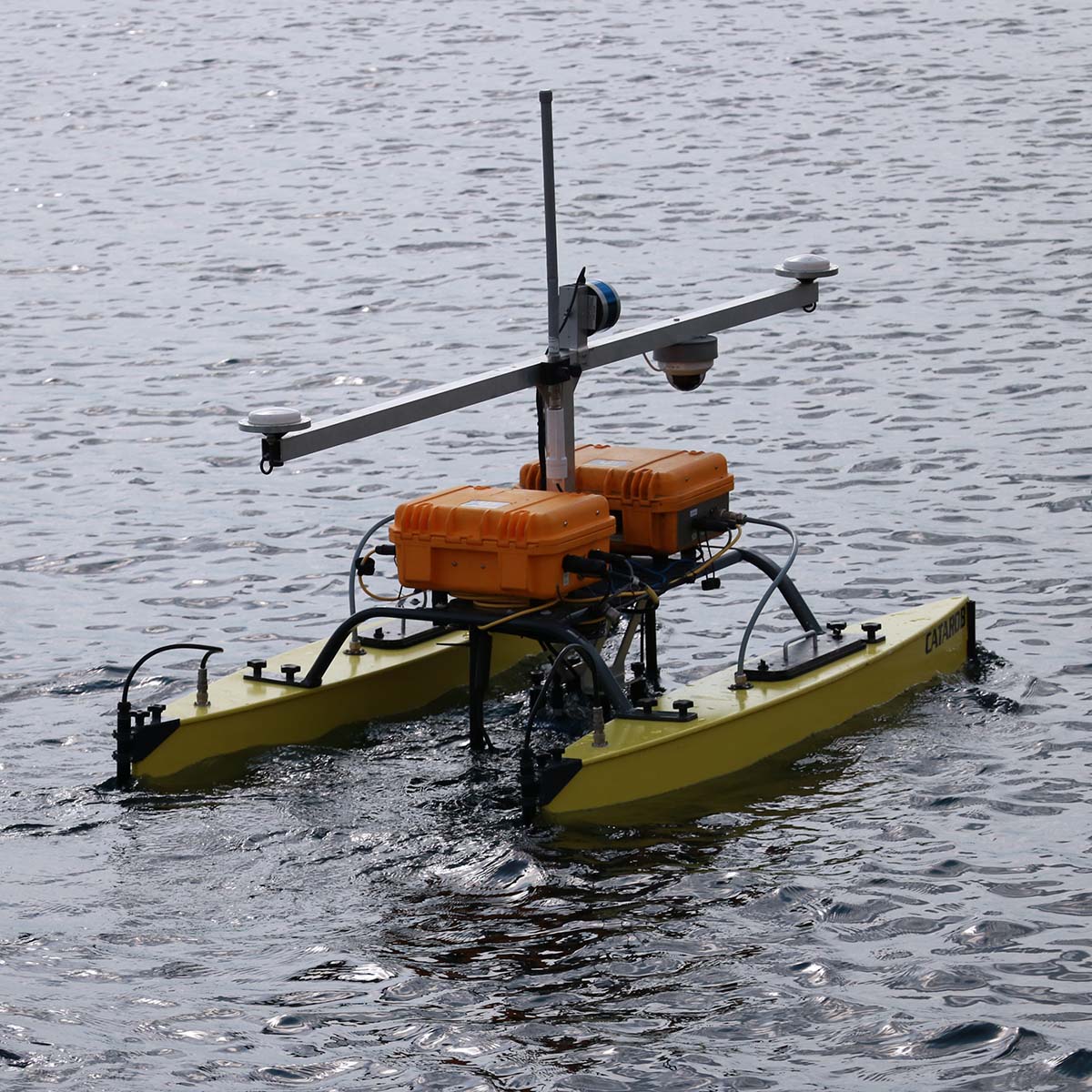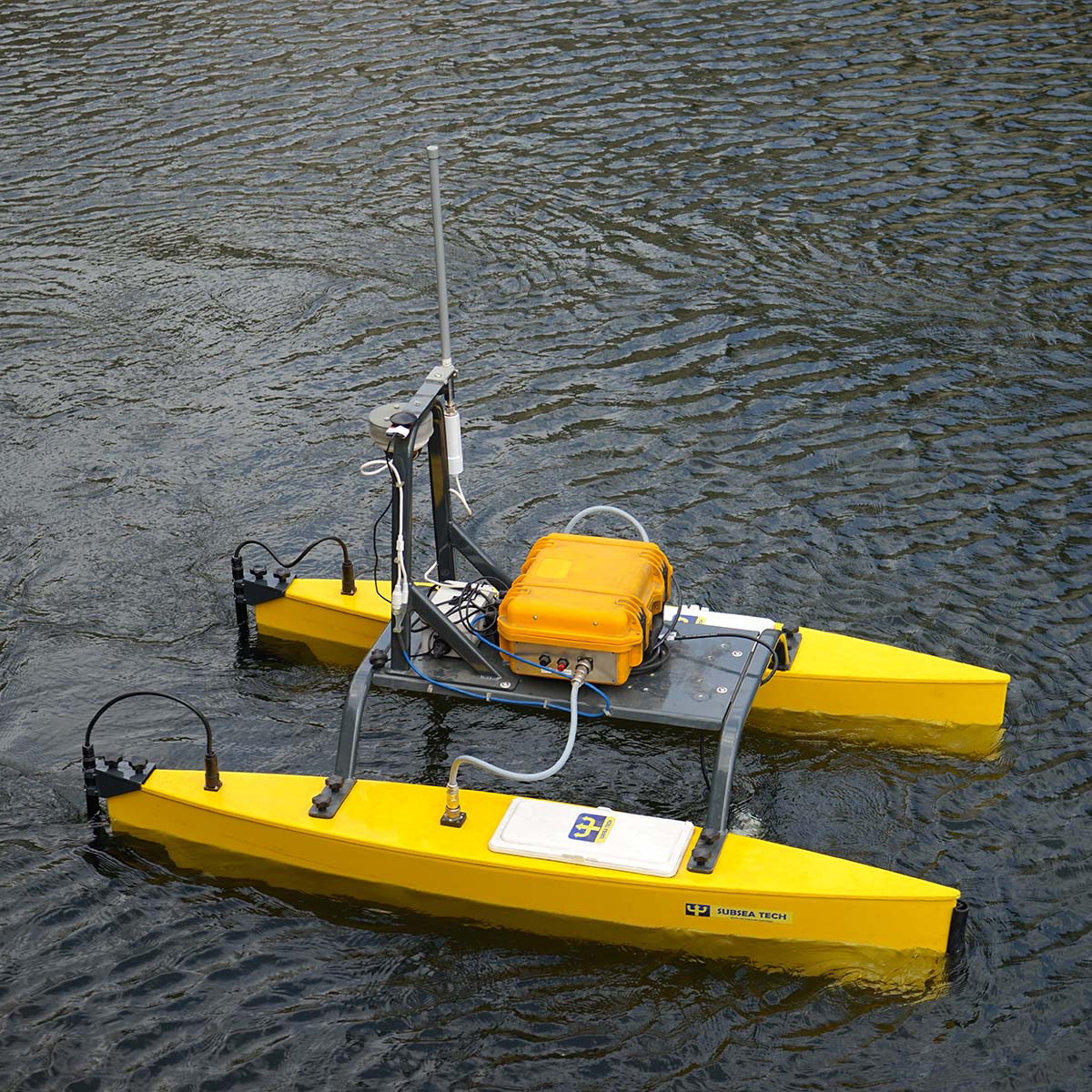 Catarob has been especially designed to carry out tele-operated or autonomous inspection, survey and modelling missions in shallow inland waters and harbour areas. Thanks to its lightweight and compact structure (50 kg, L = 180 cm), Catarob is easily commissionned by a single operator. Fitting in a car trunk, Catarob does not require heavy duty to be deployed. Thanks to its open architecture and its high speed PC to PC communication, all kinds of sensors running under Windows can be easily integrated to the Catarob. The shore control PC allows real time visualization and control of navigation and onboard sensors.
Main features
Control : Remote control hrough Wifi 5GHz
Dimensions : 1,8m x 1m x 1,2m
Weight: 50kg (without payload)
Max speed. : 4 knots
Range: 1km, back-up radio link 2,4 GHz
Propulsion and power supply
Thrusters: 2 outboard electrical motors brushless
Batteries : Li-Ion accumulators (4h autonomy)
Equipment
Operator interface : Laptop + joystick and automatic navigation modes
Navigation : Front and rear HD color video cameras, compass, GPS positioning (RTK in option)
Display: video/sonar images display on control PC, position and trajectory display on all types of maps (Google Earth, etc.)
Downloads
Brochure USV Catarob (706.56 kb)


Thank you for filling in the form to receive a quote or information. Fields marked with (*) are mandatory.
Find a dealer