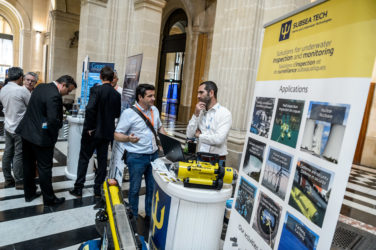 Subsea Tech won the Innovation Challenge for "tomorrow's hydraulic infrastructures" initiated by French Electricity Company (EDF) during the Hydro Business Meetings held in Marseille on 25th of June. 
Subsea Tech showcased its latest innovations for long range underwater excursions in confined areas (pipes, sea outfall, flooded tunnels and galleries, etc.).

Beyond the best seller Guardian mini-ROV able to fly over more than 400m inside small diameter pipes, Subsea Tech highlighted the recent performances of its Torpedo AUV which successfully completed several inspection missions over up to 4,500m distance in potable water and sea outfall pipes. Eventually, Subsea Tech introduced the fiber optics version of its new inspection class ROV Tortuga, which will soonly allow carrying out real-time visual and sonar inspections up to 3,000m distance inside pipes from 800mm diameter.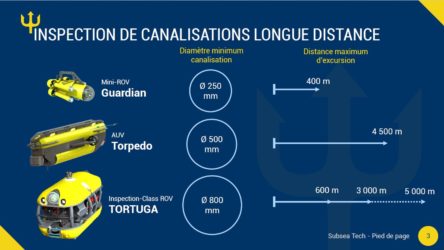 With this complete range of vehicles, Subsea Tech carries out visual and sonar inspections, defect measurements as well as 3D acoustics or laser reconstruction. These data allow utilities assessing the infrastructure conditions and planning the maintenance.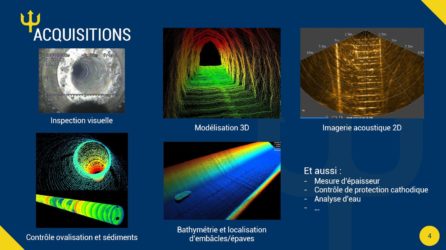 Read more on La Provence.